© 2023 All rights reserved.
Maunik Sakariya
Cloud Technology Enthusiast
About Me
2+ years of work experience in software engineering and technical support, backed by a strong background, and enhanced by the successful completion of cloud-based projects and Microsoft and AWS certifications.

Possess in-depth knowledge and practical experience in cloud computing, with a focus on continuous learning and self- improvement.

Eager to contribute to a dynamic and innovative team in the IT industry, driven by dedication, hard work, and the desire to be the best version of myself.
Testimonials
During my interaction I found Maunik to be very professional, diligent, gaining deep understanding of the subject and very focussed. His understanding and designing capabilities were very sharp and new age. He also is someone who did not restrict himself to the stated scope of work and looked at the assignment much more holistically. Overall great attitude and display of maturity.
Maunik has a super inspiring acumen in Web Technology. I've had worked with Maunik on several Project till date, and always saw him dedicated to the work he's doing, no matter what he always get things done on time with atmost perfection. Really inspiring guy to work with!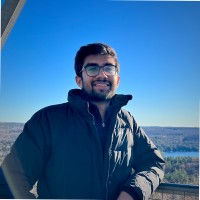 Highly recommended Maunik as Web developer & Designer for future projects. I have worked with him on some projects and his work is excellent. His WordPress & AWS skills are also appreciable.
Resume
Experience
Mar 2023- Present
Carry Telecom
Technical Support Representative
Contract Full-time
Identify client's issues, clarify required information, and administer solutions by guiding through
step-by-step process.
Provide network support and resolve problems to the end user satisfaction.
Report Level 2 and 3 IT issues to the Manager for escalation.
Apr 2021 - Mar 2022
getactyv
Software Engineer
Full-time
At upUgo (getactyv), I had the opportunity to work on an AI-based platform and lead a team of four interns. My main responsibility was to develop the front-end part of the product, and I collaborated closely with the product design team, management, and industry experts to create user-friendly and advanced software.
Feb 2021 - Mar 2021
Peoplebox
WordPress Developer
Freelance
As a Website Developer for peoplebox.ai, my primary role was to use the WordPress framework to develop and design the website. This involved working with the development team to ensure the website was user-friendly and visually appealing. Additionally, I was responsible for testing the website's functionality and ensuring it met the company's standards.
Education
2017-2021
Bachelor of computer science
Marketing
Print
Digital Design
Social Media
Time Management
Communication
Problem-Solving
Social Networking
Flexibility
Contact
Available For Co-Op
and Full time