© 2023 All rights reserved.
About Me
2+ years of work experience in software engineering and technical support, backed by a strong background, and enhanced by the successful completion of cloud-based projects and Microsoft and AWS certifications.

Possess in-depth knowledge and practical experience in cloud computing, with a focus on continuous learning and self- improvement.

Eager to contribute to a dynamic and innovative team in the IT industry, driven by dedication, hard work, and the desire to be the best version of myself.
Testimonials
During my interaction I found Maunik to be very professional, diligent, gaining deep understanding of the subject and very focussed. His understanding and designing capabilities were very sharp and new age. He also is someone who did not restrict himself to the stated scope of work and looked at the assignment much more holistically. Overall great attitude and display of maturity.
Maunik has a super inspiring acumen in Web Technology. I've had worked with Maunik on several Project till date, and always saw him dedicated to the work he's doing, no matter what he always get things done on time with atmost perfection. Really inspiring guy to work with!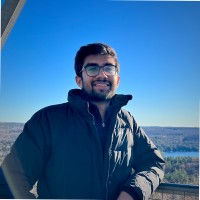 Highly recommended Maunik as Web developer & Designer for future projects. I have worked with him on some projects and his work is excellent. His WordPress & AWS skills are also appreciable.